Four Latest Yeezy High-Top Boots 1050 Revealed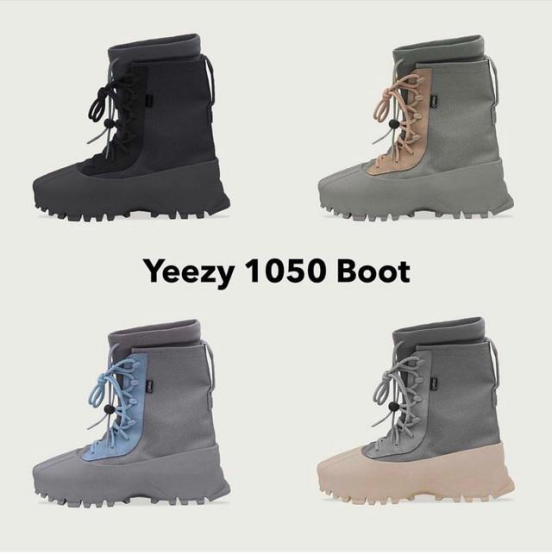 The latest news said that the new Yeezy Boost 1050 will be released later this year. A total of four colorways of black, gray, khaki and blue were revealed. Along with the more exaggerated silhouette, the materials utilized and the colors palette are more abundant. The shoe body is built of Gore-Tex material, which is airy and boasts waterproof performance.
One of the four Yeezy Boost 1050 is black and the other three are dark grey, in particular, two of which change the color of the laces and eyelets into flesh-tone and blue-gray, while the other features a flesh-tone sole. Inspired by duck boots, the Yeezy Boost 1050 comes with a thick sole and a high-top design that makes the Yeezy Boost 1050 look more like a hiking boot.
The new Yeezy Boost 1050 is thicker on sole and more exaggerated in silhouette than the previous Desert Boot, rendering it look wilder and more awesome.