REAL VS. FAKE: "Clay" Yeezy 350 Boost Comparison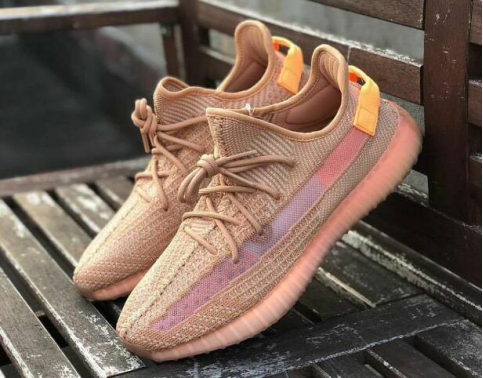 The Adidas Yeezy 350 Boost "Clay" is one of the massively popular colorways that dropped. While there are a lot of FAKE pairs floating in the market, use this detailed legit check guide on how to tell if your Yeezy Boost 350 V2 "Clay" are FAKE. Check out the full comparison below.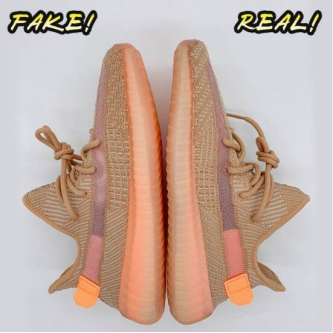 Barely exists a noticeable difference between the fake and the real, and it seems that the fake one on the left loses a curvature.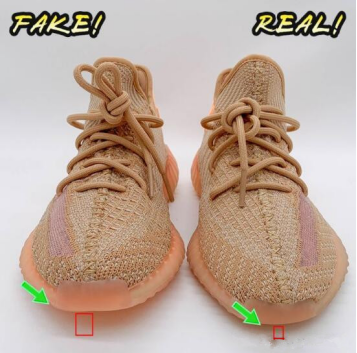 The toe of the fake one above curls upwards while the real one doesn't due to a flat and even sole.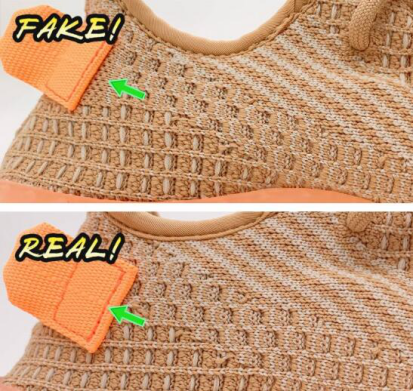 The real one's heel tab cap off the stitching part, while the fake one covers a part of it.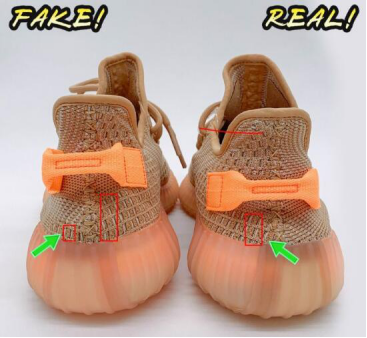 The Fake one has four lines under the tab while the real one has two lines.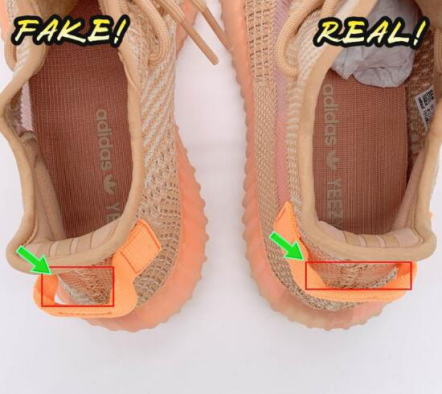 Compare the size of the rectangular areas between the real one and the fake one. Hurry up, check out yours. If you've got other identification methods, please leave comments below.