Would Other Models Be As Classic As Yeezy Boost 350 V2?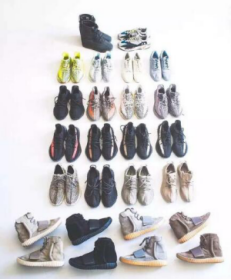 As a superfan of sneakers, I've been following and keeping a watch on the Adidas Yeezy lines' release commenced by the first shoe of Adidas Yeezy Boost 750 in February of 2015 which followed by the original Adidas Yeezy 350 in June of 2015.
The line soon expanded and ascend to the top market with premium quality, limited quantities, and novel design. In particular, the model of Yeezy Boost 350V2 in 2016 has been a hit. Then the Yeezy 700 was released in 2017, followed by the Yeezy 500 in 2018.
Indeed, fans coveted, classic Yeezy Boost 350 V2 has retained the heat and won popularity to date for its unique, novel silhouette of big soles contrast with exquisite slim knitting midfoot and high tech of Boost cushioning, kicking off the old design and bringing the public a bright view.
Yeezy Boost 350 V2 might not be that surprising you the first view yet a second look you'll be into it. Besides, lightweight makeup plus comfy experience will definitely impress you. The act of stars following each other wear the revered kicks boosts more people covet it and are desirous to keep up with the trend.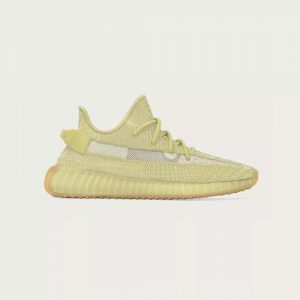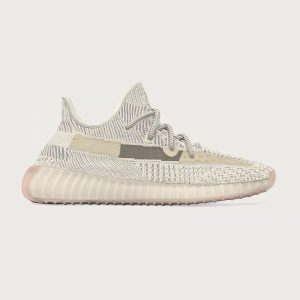 Though flaws in Yeezy 350 V2 of difficulty in putting on bother those with a high instep or plump feet, those fervid fans would rather buy one size larger than miss the chance of copping one.
The Yeezy storm has swept across the sneaker market already, Adi and Kanye West will seize the opportunity to bring us more exciting makeups, such as Yeezy 700 released in 2017, comparing with Yeezy 350 V2, got much attention and a soaring market price, however, numerous people have no interest in the dad shoe silhouette and conveyed their disappointment that Yeezy 700 was less of creation.
And 2018 welcomed the Yeezy 500 model. Yeezy 500 continues the silhouette of dad shoe constructed by suede and leather upper and the cushion layer equipped with adiPRENE. Though without Boost, the kicks are rather elastic. The pair of sneakers incited a heat with the market price gradually rising. While it seems that there is still a distance to catch up and match the previous classic Yeezy 350 V2 in every respect. Since the sneaker market has been carved up, the Yeezy 500 seemed to fade its radiance due partly to the existence of numerous "dad shoe" which result in consumers' aesthetic fatigue. Yeezy 500 faces a challenge.
What do you think about Yeezy 500? Which model is your honey? Leave your comments in the comment section below.