Adidas Yeezy Boost 350 V2"Beluga 3.0" Revealed
In Adidas Yeezy line, when it comes to the most popular kicks, the original Yeezy Boost 350 V2 "Beluga", the gray-orange colorway is  No.1. In the winter of 2017, Yeezy brought back the BOOST 350 V2 "Beluga 2.0", and recently, there was a pair of "Beluga 3.0" colorway leaked on the Internet.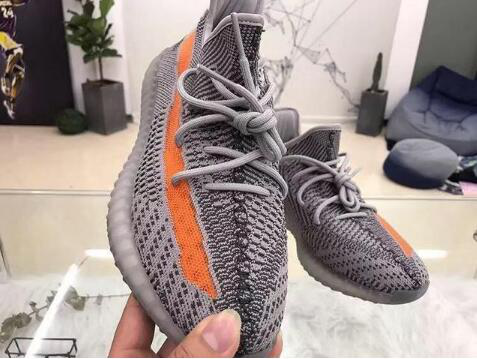 In the design of the overall sneakers, the pair of YEEZY BOOST 350 V2 has a dark gray zebra pattern upper that is the same as the original version. The flying thread material can reflect the texture. In addition, the shoe has changed the original orange side stripe into a more popular translucent style in recent years, which boasts both the original gray-orange flair and a touch of fashion.
There is no exact release information now. Stay tuned for further information regarding this launch and let us know if you plan on copping.