2 Ways to Make Yeezy 380 Glow in the Dark
As we all know, since the Yeezy 350 v2 "green glow" was released, more and more Yeezy glow shoes appearing. In addition to Yeezy 350 v2 "GID", Yeezy 380 series also have glow-in-the-dark shoes. But many people buy Yeezy 380 glow-in-the-dark shoes, but they don't know how to make the shoes glow in the dark? Today I will take you to discuss how to make Yeezy 380 glow?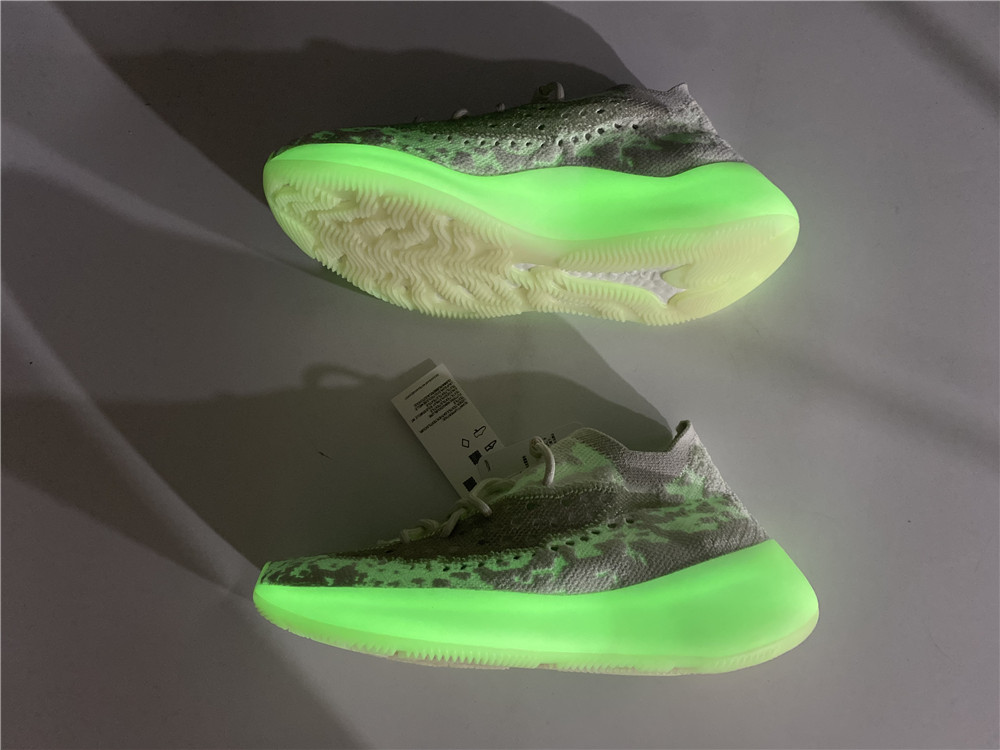 The sole of Yeezy 380 uses glow-storing type materials. What is glow-storing materials? Glow materials are divided into two types: self-glow type and glow-storing type.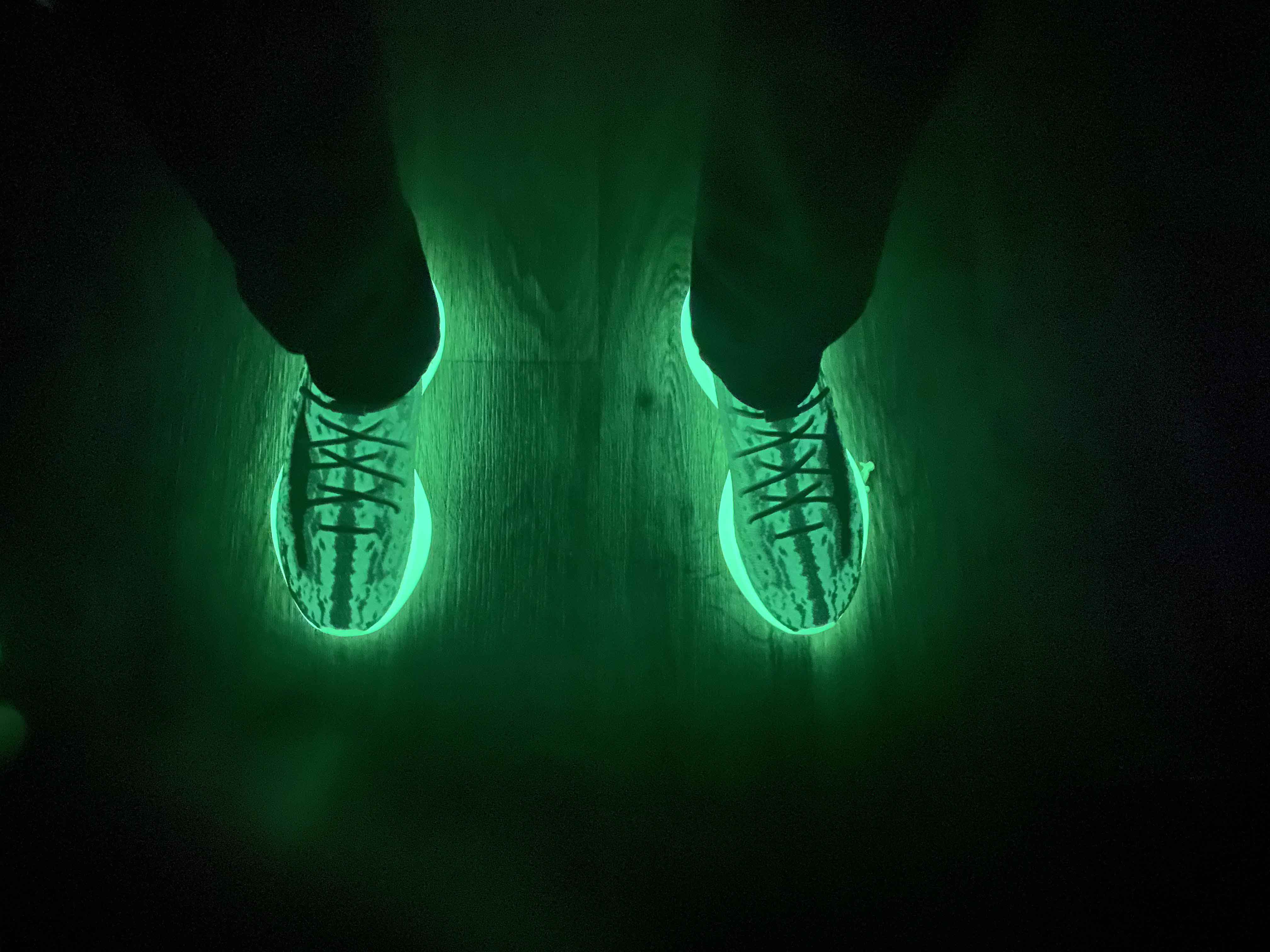 The basic component of the self-glow material is radioactive material, which does not need to absorb energy from the outside and can emit glow continuously, not only at night but also during the day. It is precisely because it contains radioactive materials that it is subject to greater restrictions when used.
Glow-storing materials rarely contain radioactive substances and have no restrictions on their use, but they must absorb external glow energy to emit light, and they must reserve enough light energy to ensure a continuous glow. Another shortcoming of glow-storing materials is insufficient brightness. And Yeezy 380 uses this material!
So How to make yeezy 380 glow in the dark? There are two best ways:
If it is during the day, expose Yeezy 380 to strong sunlight for at least 1 hour;
If it is night, place the shoes within 1 meter of the light source for at least 30 minutes of exposure.
After trying this method, if your Yeezy 380 still does not glow, then you may have bought counterfeit Yeezy shoes. It is worth noting that there are currently only 3 pairs of Yeezy 380 shoes with glow characteristics:
Yeezy Boost 380 Hylte Glow
Yeezy Boost 380 Calcite Glow
Yeezy Boost 380 Alien
In addition, if you buy other styles of glow-in-the-dark Yeezy, you can also use this method.